Festivals and Curated Programs
Our festivals, special events, and curated programs celebrate theatre, film, and music featuring underrepresented perspectives. Our festivals prompt both laughter and dialogue, entertaining audiences and inspiring discussion. We keep ticket prices low and make submitting accessible to artists working on any budget by not charge submission fees, using a simple submission process, and not requiring special formatting. We feel lucky to have the opportunity to share so many amazing short works, those discovered at other festivals, those submitted, and those created by our team.
---

Indie Boots Theatre Festival
For cast and crew bios and photos, visit our Theatre Festival pages!
---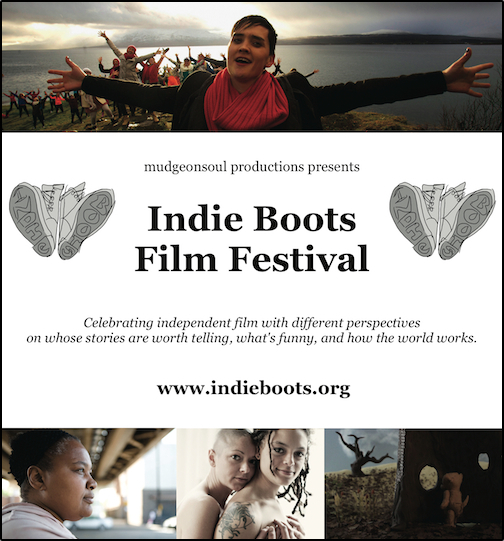 Indie Boots Film Festival
For film descriptions and photos, visit our Film Festival pages!