Rotate Theatre, the Center for Research on Gender & Women, and the Theatre & Drama Graduate Student Organization present Let's Eat Mary!

Written by Brooke Allen, Directed by Richard Paro, Produced by Cyra K. Polizzi

With Collaborating Artists Huan-Hua Chye, Maria Cina, Jessica Dexter, Pamela Grant, Emily Hanson, Quanda Johnson, Mallory Lewis, Cakelin Marquardt, Molly Mattaini, Shaniqua "Nikko" Murphy, Rini Tarafder, and Whitney Thompson

Join the Pride and Prejudice siblings and the Obstinate Headstrong Girls on a quest to escape the patriarchy May 15-31, 2020 in Madison, WI!

UPDATE 3/13/20: To support community health during the COVID-19 pandemic, rehearsals for Let's Eat Mary have been interrupted. We continue to work on aspects of the production remotely, but the Bennets' journey may be delayed. For updates, please join our mailing list or follow us on FB, TW, and IG. Support from individuals and organizations is essential for this and future productions, please consider making a tax-deductible donation.

More info coming soon about ticketing, post-show panel discussions with the artists, and specialized access features. For general information about accessibility, please visit the Rotate Theatre Access Chart or contact us with any questions or requests regarding access or accommodations: rotatetheatre@gmail.com, 608-515-8912
About the Play
Let's Eat Mary
, a delightfully biting feminist comedy, finds the Pride and Prejudice siblings rowing up to a tiny desolate island on a quest to escape the patriarchy... or at least that's what Lizzie keeps going on about. Without connections to this new place, the sisters struggle to shed old expectations and soon wonder if they made the right choice leaving it all behind. Perhaps removal and isolation can't provide what they seek... or maybe this whole ordeal is Mary's fault, she's the worst. Fast-paced and brushed with punk-rock, politics, and heart,
Let's Eat Mary
takes an absurd leap where Pride and Prejudice leaves off, bringing audiences, regardless of their familiarity with Jane Austen's original, on a hilarious ride satirizing our current state of affairs.
Prior to this world premiere production, the script was workshopped in Chicago, a fitting journey for a script by Allen who is Chicago-based and Wisconsin-raised. A staged reading in Chicago featuring a draft of the script was directed by Breahan Eve Pautsch and featured Kirstin Franklin, Emjoy Gavino, Carmen Molina, Cyra K. Polizzi, Jillian Rea, Sadieh Rifai, and Bethany Thomas, with music by Allison Hendrix.
Supported in part by Julie Vogt Open Stages, the Center for Culture, History, and Environment, the 4W Initiative, the Department of Gender & Women's Studies, Pivot Sewing Studio, the GLBT Alumni Council's Milo and Virgil's Fabulous Fund, the South Madison Partnership, the Department of Theatre & Drama, Madison Public Library - Hawthorne, and the Division of the Arts.
---
For more information about many of our previous performances, please visit our
Past Productions
page.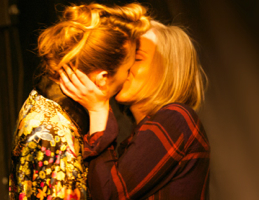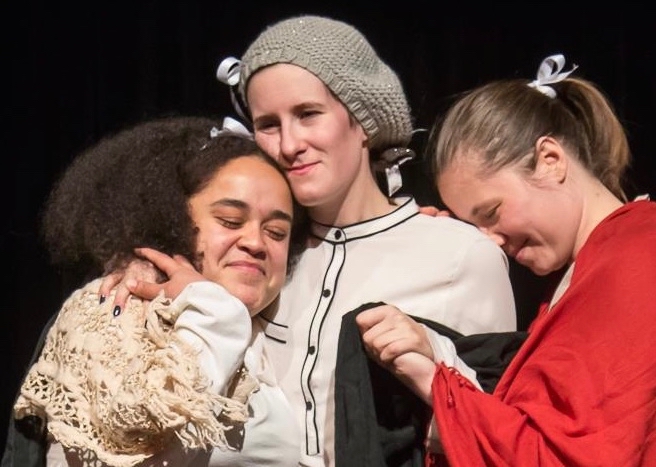 ---
Festivals
For more information about our festivals, including cast and crew info, please visit our
Festivals
page.

---
For information, please visit our
Film
page.